Given the hyperinflationary environment we currently live in, uncertain or unexpected expenses can derail our financial plans. As a result, it forces you to wait until the next paycheck. But, there is no need to wait for long because of the inception of the cash advance app.
These apps are helpful as they provide users with short-term funding without much hassle. It is an instant fix to your problem when you need money for an emergency. Unlike other cash lending alternatives, such as personal loans or credit cards, the cost of lending from an app is less. These apps mainly charge quick-fund fees or subscriptions only no other interests.
We have seen a rising demand for these apps due to their convenience. As per statistics, the market growth of global payday loans is estimated to expand at a CAGR of 3.8% from 2020 to 2023. However, here we will delve deeper to learn about the best cash advance apps that allow you to lend against future earnings.
Read More: Best companies to hire remote reactive native developers
5 Best Cash Advance Apps to Borrow Money Instantly
Earnin: Best for Low Fees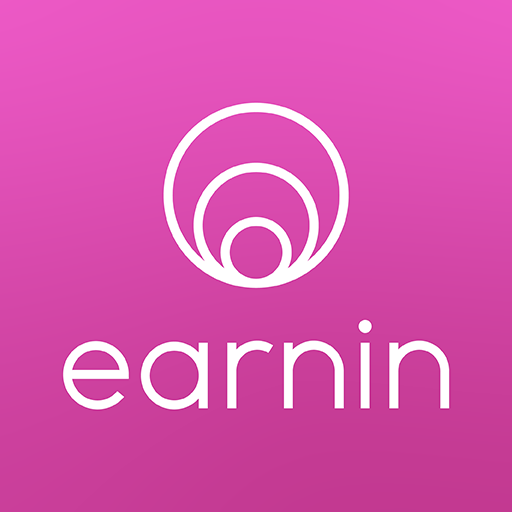 Earnin is a well-known payday advance app that offers a unique and instant borrowing system. The app keeps track of the user's hours and lends cash according to their earnings. Additionally, Earnin is one of the best cash advance apps with a unique feature that alerts users when their bank balance is low.
Amount: The maximum amount you can borrow daily is $100. Per pay period, you can borrow from $100 to $750.
Processing Time: If you sign up for the Lightning Speed feature of Earnin, which will cost you around $0.99 to $3.99, you will get the money sooner. Else you can expect to get the funds within one to three business days.
Fees: Earnin came up with a voluntary tipping model capped at $14. Set up a recurring tip if you wish to have the overdraft protection feature. Otherwise, you can set the tip to $0 if you do not require overdraft protection.
Repayment: Earnin will withdraw the money you borrowed from the bank account on your next payday.
APR Example: When you lend $100 within seven days of your payday, pay the $3.99 quick-funding fee, and tip $2, the APR of your loan is 312.3%.
Dave: Best for Repayment Flexibility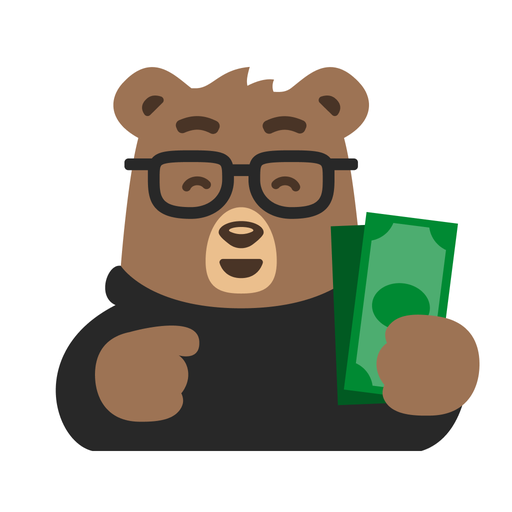 Dave is among the most significant cash-advanced apps on the list, as it allows users to borrow up to $500 to cover every expense while waiting for the next paycheck. In addition, you can open an ExtraCash account to become eligible to get the fund immediately for a small fee. It also offers a 'Side Hustle' feature which helps users identify side gigs to earn more money.
Amount: The maximum amount you can borrow is $500.
Processing Time: Users must wait one to three days to get the money from Dave. If you pay an express fee to have the money instantly, you will receive it within an hour.
Fees: This app has three fees for the advance.
The monthly membership fee is $1. You can also leave an optional tip.
You need to pay an express fee of 99 cents to $6.99 for Dave checking account holder to have instant money.
You need to pay $2.99 to $11.99 for any external transfer.
Repayment: At the next payday. But users have the opportunity to request an extension by editing the date.
APR Example: When you lend $100 within seven days of your next paycheck, pay the monthly subscription fee of $1 with a $6.99 express fee and a tip of $1; you need to pay $8.99 to lend $100. Then, the APR of your loan will be 468.8%.
Also Read: How to develop cash advance app like Dave
Brigit: Best for Budgeting Tools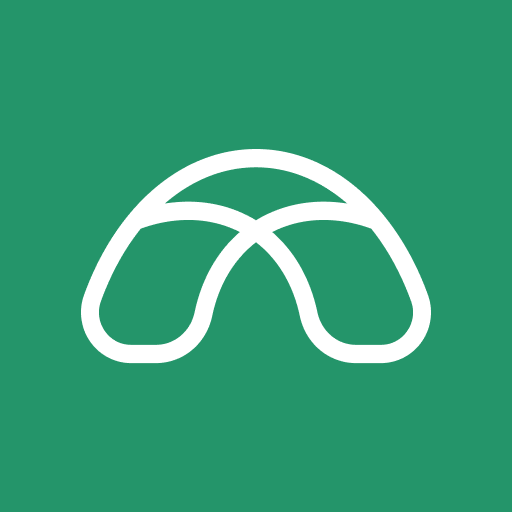 Brigit is one of the best instant money apps that allows users to get a loan of up to $250 on the same day they apply. In addition, the app features a free plan that users can use to get budgeting help and financial advice. But, if you want to enjoy the cash advance option, you need to use the paid plan by giving a monthly fee. The paid plan includes overdraft coverage, a free plan, cash advances, and credit monitoring. Additionally, it has free access to financial experts to help users structure their expenses within their budget.
Processing Time: You can receive an instant loan if you apply before 10 a.m. EST. You will receive your money in your bank account the next business day. You may get instant cash if you have a connected debit card.
Fees: You need to pay $9.9 monthly for the paid plan.
Repayment: The app sets the next payment automatically, depending on your income schedule. You can also edit the app to reschedule the repayment date if you have successfully paid two advances at the right time.
APR Example: When you get the Brigit membership of $9.99 and use Brigit to get a one-time $100, which you will pay in seven days, your loan will be over 500%.
Empower: Best for Fast Cash
Empower is another cash advance app offering budgeting tools, cash advances, and bank accounts. The funding time of this app is far better and quicker than its competitors in the market. But, if the user wants to get instant money within an hour, then the users need to pay an instant delivery fee.
The app also features automatic savings, letting users choose the transferred amount from the checking to the savings account. With the Empower card, you can receive 10% cash back on purchases at particular merchants. It also offers free transactions at over 37k ATMs around the country.
Processing Time: You can receive the money instantly.
Fees: Subscription fee of $8 without late fees or interest
Repayment: At the next payday. But you can reschedule the date with the edit feature.
APR Example: If the user pays a subscription of $8 and $150 advance that the user will repay within seven days and pay instant delivery of $6, the APR of the loan will be 486.7%. 
Visit Also: Best Node JS Development Companies 2023
MoneyLion: Best for Existing Customers
A feature of MoneyLion is a cash advance service they call Instacash. The maximum amount you may borrow is $250, depending on the quantity of your direct deposit. You may be eligible for up to $1,000 in advances if you join up for additional MoneyLion products. Since MoneyLion debit cards offer the majority of advances, accessing your money may be easier and quicker than with several other methods.
APR approximation: N/A
Lowest Credit Score: None
Loan Maximum amount: $250
Other Advance Payday Apps You Can Consider
Cleo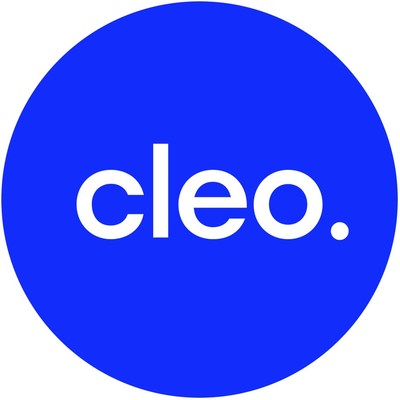 The payment software with a classic attitude is how Cleo markets itself. Even Cleo texts you to make fun of your spending patterns. Download the cash advance app and register if it is fun. Your bank account must be linked using the Plaid platform. To determine if you "qualify" for advance payment and, if so, how much you may borrow, Cleo reviews your bank activities.
The free version of Cleo excludes financial advances and does not charge interest. To receive cash advances, you must enroll in Cleo Plus, which charges $6 monthly.
Minimum credit rating: 0
Loan amount: Up to $100 in cash advances
Vola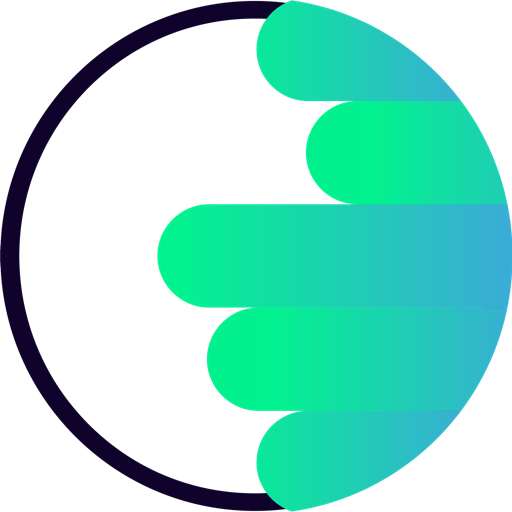 Vola provides financing up to $300, a credit booster program, and a tool for keeping tabs on your bank account, much like other cash advances applications like Brigit and MoneyLion. Its Smart Alarm feature notifies you if your bank account is low to prevent overdraft penalties. In contrast to other cash advance companies, the app's website provides very little data about it, forcing users to make researched decisions about how much it would cost to use, what the bank conditions are, and how much they may borrow.
Features
Costs for membership begin at $2.99.
Members who qualify may withdraw up to $300.
Money is accessible within one business day.
Read More: Top Remote React JS Development Companies 2023
Albert
The easy way to bank, invest, and trade is what Albert markets itself as. It is crucial to remember that even though Albert uses the word "bank," Albert is not a bank. Sutton Bank, Member FDIC, offered financial services to Albert. Although Albert's basic service is free, you will be actively urged to pay for the Genius program instead.
Although you may choose your price, Albert will only pay at least $8. You may try out Genius for free, thanks to Albert. If you fail to cancel, you will be invoiced for an entire year the following month. It takes a few weeks to accept a short-term loan until payday.
Unless you need the money right away, in which case you will have to pay a nominal fee, Albert does not charge interest or fees. Albert will also take tips.
Loan Amount: $100 to $250
Minimum Credit Record: N/A
Varo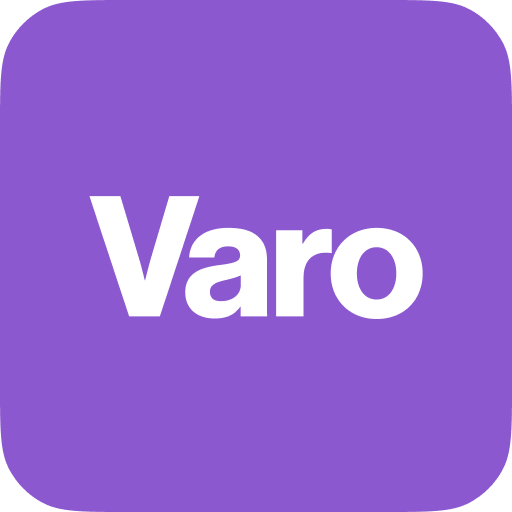 Varo is a similar mobile banking platform to chime. Therefore, having an existing Varo account will make it operate more effectively. Direct debit with accessibility to an electronic platform and several additional products, such as savings accounts, are offered by the $100 instant loan app. As long as your account remains active and has been open for at least 30 days, Varo allows cash advances of up to $100. Additionally, before being eligible for an advance, you must have made a minimum of $1,000 in cash subsidies during the previous month.
Varo features a tiered rate that ranges from 0.50% APY when the terms are not met to 3.00% APY for accounts up to $5,000 when they are.
Minimum credit rating: No
Loan Quantity: When you meet the requirements, Varo Advance allows you to access up to $100 in cash from the Varo Bank app.
Cash Advance Apps That Need Employer's Sponsorship
While the applications mentioned above are accessible to all users, some organizations provide their staff with access to comparable apps as a perk. Make sure to determine whether you can receive a free cash payment using one of these applications if you operate for a major corporation:
Branch
The branch belongs to several payday advance businesses, commonly called cash advance apps. The branch positions itself as a payday loan substitute. Based on the amount of salary advance you want and how you choose to access your earnings, it costs an exact flat price (or is even free).
The branch uses artificial intelligence-based technology to calculate how much you may access, and if you have excessive overdraft charges or other problems, it will reject you.
Daily Pay
You only deposit your hard-earned money into your credit card or savings account when you use DailyPay. Only funds that have previously been earned but still need to be transferred to you may be transferred. You accumulate a Pay Amount in the DailyPay account each day that may be transferred to a savings account, a debit card, or a payroll card. This balance is adjusted when you sign out at the end of each shift. Your Pay Balance can be seen immediately or the following business day.
PayActiv
Payactiv assists you in thriving today and making plans for the future by upholding the greatest standards for environmental and social effectiveness, openness, and responsibility as a Certified B-Corp. You can obtain a pay advance before payday thanks to the financial wellness benefit PayActiv. You may obtain the advance using the PayActiv website, ATM, or mobile app. PayActiv offers a wide range of services, such as bill payment, planning, and budgeting software, deals, and financial wellness advice.
FlexWage
You may access your earned pay by using the official FlexWage app for Android.
Viewing information about your FlexWage balance,
Transferring FlexWage, and
Viewing your FlexWage transfer history
You need a FlexWage account that qualifies. The End User License Contract, Website Legal requirements, and Privacy Policy govern all access to and usage of this app. FlexWage is free. However, message and data fees could be charged.
What Is a Cash Advance App?
Cash advance software provides payday loans. Usually, the loan's amount is determined by the user's financial history. Most apps mandate that loan payments be taken out of the user's next direct deposit regularly.
These applications cannot magically end a persistent financial crisis. The loans they provide are often tiny because they are only intended to cover a brief period.
How Are Cash Advance Apps Different from Payday Apps?
From the consumer's standpoint, there are more similarities than differences between payday loan companies and cash advance services. Both businesses allow you to borrow the money you can return from your next payment, promising rapid cash when needed.
However, app-based cash advance businesses are a relatively new idea. These solutions, which fintech firms frequently offer rather than conventional payday lenders, are known as earned-wage, early-wage, or payroll credits. The best instant money apps, such as Earnin, PayActiv, and Dave, have emerged in the past decade.
A cash or payroll advance app allows you to borrow money without running your credit, just like other payday loans. You must refund the advance and any costs you agreed to on your following payday. According to Alex Horowitz, chief inspector at The Pew Charitable Foundations, borrowers frequently enter into a loop of taking out further loans to pay off their prior ones because a single pay cycle is typically insufficient for them to return a payday loan.
How to Choose the Best Cash Advance Apps
There are several applications available for cash advances. How do you tell which ones merit your time and attention? Here are some standards to consider while looking for a cash credit application.
Limits on Borrowing Money
Most applications maintain modest borrowing caps. Most have a $250 maximum, but some go as high as $500. (eventually).
Creating a decent app may establish a solid reputation with the business. You will begin with a little sum. As you promptly return your advances, your maximum will rise.
Response Time of the Application
It is improbable that you will discover software that will instantly and for free finance your loan demand. Instead, it would help if you allowed a few days for the deposit to arrive. For a nominal price, several applications promise speedier funding. Each app charges a different amount.
Fees of Using Application
Cash advance software will rarely impose a charge for your payment. Instead, these applications will provide you access to additional features in return for choosing a monthly subscription. For instance, before Cleo authorizes any advance requests, customers must sign up because of its monthly subscription. The monthly membership charge is $5.99.
Eligibility to Take Loans
Like payday loans, most cash advance applications require a pulse to be eligible. You will be eligible if you are a grown citizen, a citizen of the United States, continuously working, and have an open bank account. Even some applications have dropped their minimum age to 16. (instead of 18).
Other Attributes
What more can you get out of the app? Does the software assist in creating and maintaining a budget? Does it keep track of your accounts and notify you if the balance drops too low? Are banking and savings accounts available? Will it aid in improving your credit? An all-in-one app may seem like something other than something you need, but possessing one is helpful!
Surveys
Be aware of apps that make unrealistic claims. Make sure to read the testimonials on the application you are considering using. Learn about the experiences of other users. For user reviews, reputable sites include Trustpilot, the application stores, etc. Run the name of the app's developer via the Better Business Bureau's website to learn more about it.
How Do Cash Advance Apps Work?
Applications for cash advances operate by linking to your savings accounts. They analyze your financial history to determine if you qualify for loans or advances rather than checking your credit. In 2-3 business days, if you are eligible, the money is instantly deposited. You can pay extra for instant delivery if you need the money immediately. Payments are promptly withdrawn from your subsequent deposit or following a payment schedule.
Apps for cash advances operate similarly to payday loans. Cash advance applications are different in that they are not predatory. They do not want you to be trapped in a debt cycle. By providing smaller loans, they can avoid this. Furthermore, they have lower fees. Some do not even have any costs!

Advantages of Cash Advance Apps
Low Charges and Interest-Free
Unlike payday loans, taking out a loan against your salary utilizing a paycheck advance app does not have the hefty fees and excessive interest rates attached to payday loans. Therefore, you will not be deepening your financial crisis if you choose to borrow money to get by between paychecks.
Significant financial services, such as overdraft fees (another kind of loan), expenditure trackers and analyses, and other budgetary tools, are provided by certain early payday applications. These can aid in creating sound financial practices and reduce the need for borrowing money.
Disadvantages of Cash Advance Apps
You should only sometimes borrow money in this method just because it is less expensive. Developing a habit of utilizing payment advance applications might still lead to debt since you are borrowing money from your future income. Repeated debt cycles make it difficult to draw even and begin saving some money each payday since you will continually be playing catch-up.
Handing Off Personal and Financial Data
These applications will receive a lot of your financial and personally identifiable information (PII), which puts it at risk for data theft and other risks. According to recent research by a trade journal for the banking sector, just 70% of financial applications sufficiently safeguard their users' data. Again, research is essential.
Regularly utilizing early pay software might give you the impression that you constantly have a security net available, which is a false feeling of security. Starting to offset a small portion of each paycheck for emergency funds is a preferable course of action. In the end, you should have 3-6 months' worth of living costs saved up. Set a modest first savings target of $500, then increase it.
Cash Advance Apps vs. Payday Loans: Which Is Better?
Better options may be available if you want money immediately than personal loans and sophisticated applications. Regional NGOs and charities can meet necessities like food and clothes. You might be able to get a free loan from relatives or friends. A side job might pay as much as a conventional personal loan or cash credit service if you have just a few hours available.
An app is most likely preferable to a payday loan if the decision is between the two because:
It costs less.
It might not result in an overdraft charge.
The app will only report you to collections if you pay it back.
According to Farahi, getting a cash advance through a platform is unlikely to enhance your financial situation.
Final Opinion
You can get out of a problem with the best cash advance apps. But cash advances will only help you with your money problems in the short run. They are intended to be a temporary solution to assist you in preventing banking costs or handling crises. Use the software's finances and budgeting advising features to start rebuilding if you are coping with long-term financial troubles.