Before the paycheck time, our account usually becomes out of cash. And the very next day, when the payout is credited, the list of bills takes away the amount, leaving your account empty. In this blog, we will discuss How to Develop Cash Advance App, Like Dave in 2023.
Your income will always stay definite, but the expenses can't. Anytime, the need for money may knock on your doors, whether it's for hospital bills payment or school fees submission.
Well, no need to worry anymore. Maybe you're unaware, but many options, like personal loans, overdrafts, cash advance apps, and credit cards, may take you out of such situations. One of the most preferred options is credit cards, which are helpful to bring money out of the upcoming paycheck. Although you might not find this alternative convenient, it demands much paperwork, increased interest, and an ongoing process. So, before you make a transaction, think of it twice.
Besides meeting the requirement of quick cash loan approvals and disbursements, people always look for an easy way to attain this. And to accomplish these two targets, the cash advance apps like Dave emerge as a savior. Yes, this is one of the widely-downloaded mobile app-based banking solutions.
If you're here with an idea to develop a cash advance app like Dave, you are on the right page.
What is Dave App?
If you have spent much this month and are short of cash, you can get some cash faster and repay the borrowed money using cash advance apps like Dave. You can take a minor loan to pay your monthly bills or other charges.
With a target to stay far away from overdrafts and other financial fines, Dave was rolled out in 2017. It has become the most popular Fintech app, invested by Mark Cuban and Capital One Financial Corp.
The cash advance app Dave doesn't charge any amount for a low balance in the account or an overdraft. Also, by taking microloans, you can build a good credit score.
The business person may develop a business app modeled like Dave.
Read More: Best Cash Advance Apps 2023
How Does the Dave App Work?
Dave and other cash advance apps focus on helping working people who look for a bit more money until their accounts get credited with their next paycheck.
Discussing the working of Dave and other similar apps, personal loans, overdrafts, or credit card usage may be connected to their operating regulations. These services either demand time or impose an increased interest on the principal amount.
Dave addresses these issues and allows users access to advance paychecks and funds. Using this application's bank and their current bank account, users can take and return debt at an apt time with no transaction fees or interest. It charges a one-time fee of $1 monthly to let you enjoy the services.
What Services Are Offered by Dave App?
Below are the services for which the cash advance app, Dave, is mainly downloaded and top-rated.
It helps in Better Budgeting
Dave's budgeting services assist app users in managing their finances more efficiently. Furthermore, this fintech app informs the users about the amount they can spend stress-free after covering every expense and ensuring savings.
Advance Pay When Required
Posting through plenty of paperwork, paying big interest, and waiting for numerous days to get only a tiny amount you can pay back in a few days is not acceptable.
So, Dave provides a service of Advance Pay that offers financial assistance of $250 before your payday. It doesn't demand anything else besides the standard subscription fee of $1.
Credit Builder Program
This fintech app allows you to develop your credit card that may let you pick a larger amount of loan ahead. Although it charges $100 annually, that can be ignored in taking advantage of credit scores.
Visit Also: Handyman App Development Cost Features 2023
What are Alternate Cash Advance Apps for Dave?
The fintech industry is growing, matching the steps of running time. Along with that, the competition is also increasing to stay unique and ahead of the curve. Dave is also striving among its competitors, offering similar services. Let's talk about a few.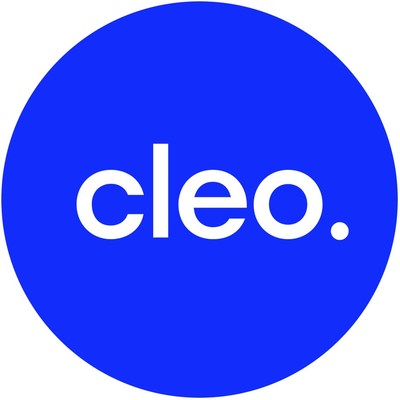 Cleo
Available On: Android, iOS
Rating: 4.1
Cleo is for people who want to track their expenditures and make a budget. You can link your account to the app that you want to keep in check. It will scan your transactions and investigate your financial habits.
Cleo identifies spending patterns and provides recommendations on spending and saving money. Widely known as an intelligent money assistant, Cleo takes care of your money, permitting you to budget, track, and save your spending better. With this money-saving app, your budgeting skills will help you make wiser money moves.
Pros
Cleo makes money management less troublesome and more enjoyable.
At any time, you can get $100 cash.
Using Cleo, you can get immediate insight into whether or not you hold the financial means to purchase something.
Cons
You can't get an APY for your savings in your Cleo Wallet. If you want to make interest on your money, it would be best to instantly deposit it into a top-yielding savings account.
You must wait for at least four days to move money from your bank account to your Cleo wallet and vice versa.
The artificial intelligence chatbot of the Cleo app is not intuitive.
Moneylion
Available On: Android, iOS
Rating: 4.5
A tech-forward platform, MoneyLion offers a one-stop shop for digital financial services. This fintech app targets effective and accessible products for anybody focusing on enhancing their financial status.
MoneyLion clears financial obstructions, such as developing credit or easily initiating an investment account, with their integrated financial hub and best mobile app.
Pros
This app arrives with cryptocurrency features & prizes for its users.
It offers integrated digital personal financial services.
It's mostly free to use this app with no account minimums, and some fees that are charged are low.
Offers customizable investment portfolios.
It arrives with varied useful services, such as credit builder loans and 0% APR cash advances.
Cons
This app doesn't offer any dedicated financial advisor or financial planning.
Also, there are no IRA or 401(k) management options.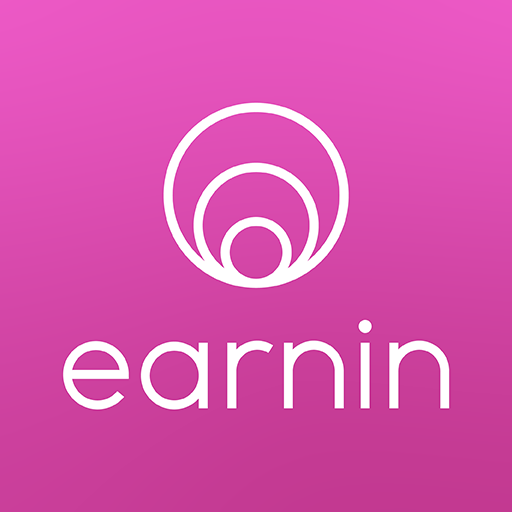 Earnin
Available On: Android, iOS
Rating: 4.5
An app that doesn't charge any amount (mandatory) or fees for taking a small amount of advance cash against your paycheck. Also, it provides early paycheck access and low-balance warnings for your bank account.
With Earnin, there's no risk of your account going to collections or your credit getting hit if you face any trouble repaying the advance. The fact behind this is this app legally can't demand any repayment from you, per its terms.
Pros
With Earnin's tipping model, fees on cash advances are optional.
There are no interest or credit check requirements.
Per period limit is $500 maximum cash advance.
Cons
For instant cash advances, you need to pay an amount.
Tip jar savings account of Earnin doesn't pay interest.
If you pick a tip, you must pay a high percentage of your cash advantage.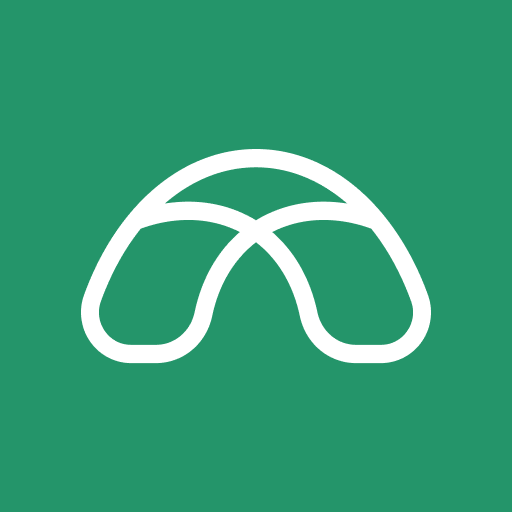 Brigit
Available On: Android, iOS
Rating: 4.8
An app that offers small cash advances of around $250, Brigit is one of the best budgeting apps. It analyzes users spending, and with its Plus membership; it will automatically cash advance your money if you are in danger of account overdrawing (according to the app).
The app charges a $9.99 fee for a month to access most of its services, and not everyone can sign up; only the eligible ones can. For a joint checking account, this app is not useful; that may be a major drawback if you share a primary account with others.
Pros
It offers small cash advances of around $250.
Also, it offers the best budget-tracking tools.
Auto advances are also available (with Brigit Plus membership) if this app thinks you may overdraw your account.
Cons
About a $9.99 monthly membership fee is charged for advances.
You need to permit this app to track your bank account.
It's not available for joint checking accounts.
Even
Available On: Android, iOS
Rating: 4.7
One of the best budgeting apps, Even, was launched in 2014 as a cash advance application that facilitates employees to access around 50% of their early earned wages. This app receives payroll details from your employer, allowing you to track your earned money and get a cash advance on your paycheck, termed "Instapay" by Even.
This app doesn't charge any interest with the Instapay feature, but you may need to pay a monthly subscription to access your cash early. Depending on your employer, the membership fee will differ.
Pros
If you don't like waiting for even a business day to get your cash advance credited to your bank account, you can instantly pick up your cash at any US Walmart at no extra charge.
InstaPay doesn't need you to pay interest or tip for cash advances.
However, InstaPay is one of the primary benefits of using this app, the Even app.
You can use this app to make a budget and check the amount you have left for spending after your monthly bill for the payment time.
Cons
Only the selected employers can access the InstaPay feature of the Even app.
Also, there's no employer list on its website. It would help if you connected to Even customer support or get more details from your payroll manager.
Explore More: Digital Wallet App Development Guide 2023
Reasons to Invest in Develop Cash Advance App like Dave?
The global mobile banking market will likely reach $1824.7 million by the end of 2026. Per the market data, there are around 57+ million m-banking users in the United States, which makes it an important business area.
Worldwide, mobile banking app revenue reached about $5.8 billion and is expected to multiply the financial revenue.
A survey by Insider Intelligence suggests that approximately 89% of the respondents utilize mobile banking applications for varied services.
In the Finance segment, the total revenue is likely to reach an annual growth rate of around 7.10% in the forecast period of 2022-2026, leading to a targeted market volume of $1.40bn by 2026.
Source: Statista
Dave App Monetization Model – How Does Dave App Make Money?
Varied sources of revenue of the Dave app help it keep its various financial services up and running for its users.
Donations
For Dave, one of the primary sources of revenue is a donation. Users can use its feature to pay a tip every time they borrow money. For all the tips they receive from users, Dave plants a tree. And this way, it motivates the users to offer more tips. Although, the app never compels you to append the tips.
Membership Fee
The direct revenue source for Dave is the membership fee, which is not a burden for the users. It only charges $1 as a subscription fee and covers a range of spending. Every time to connect to another bank, Dave only needs to pay an amount from this subscription fee.
Interest on Cash
The app lends an amount to other institutions, like professional entities and banks in the user's account. This fintech app charges an interest of around 3.35% from such institutions against the money lent, which is a valuable revenue source for the app.
Interchange Fees
Dave offers the MasterCard Debit Card that attracts good interchange fees to the fintech platform. Generally, the percentage of the purchase amount is the merchant's fee to receive the payment. Although, it's less than 1%. So, merchants don't face any issues in accepting the payment.
Referral Fees
"Side Hustle," Dave's feature, is an important revenue source for the firm. It's an online marketplace that engages users to work in gig jobs. Dave's partners offering such jobs pay an amount as a referral or commission to Dave on getting a new worker using the app.
Read More: Best Platforms Hire Remote Developers Programmers 2023
What is the USP of the Dave Mobile App?
Dave's unique selling proposition is its exceptional concept, "Side Hustle," as it doesn't come from any alternative platforms or competitors.
The app ensures that you are earning money besides spending. With the "Side Hustle" concept, this budgeting app offers gig jobs to users who want to monetize their spare time or every minute. This job is purely independent of the other services the user is involved with.
Dave offers gig jobs to its users with leading partners like Inbox Dollars, Airbnb, TranscribeMe, Instacart, DoorDash, and more.

What are the Key Features of an Advanced Cash App like Dave?
To let your app witness increased downloads and usage, you should include key and necessary features in your advanced cash app. Let's check out a few below:
Get Money on Demand
It might not be good if a person faces an emergency and needs instant money but can't receive it. Your advanced cash lending apps should allow customers to request an amount with only a single tap.
The app sends the requested amount instantly to the user's bank account or allows the user to pick it up from the selected location.
In-built Loan Calculator
Another feature of a money lending app is a loan calculator that you can't miss. This functionality arises when such an app offers consumers an estimate of the entire amount he holds after interest.
Both the app and users can benefit from this feature as it offers users the details they want to make a well-informed decision. Also, it estimates a time-consuming process to determine the loan amount for you and your staff.
Registration and Profile Verification
A loan app and approval process are usually received as complicated and time-consuming. Resultantly, your essential feature, evaluation, needs to ease sign-up. It should demand a few seconds to link the users' accounts with the application.
Applications that lend money need to make it easy for customers to get money whenever they want. For extra security, ensure that you motivate the users to validate their profiles.
Quick Notifications on Transactions
Can your app predict how much amount it can lend? And what if you need to alert your customers of their upcoming debt payments? Need to notify them of impending costs? Or appended a new service or product to the business's offering?
Consumers may receive every detail they want through mobile app notifications sent to their devices. Furthermore, a real-time reminder may be sent to your customers if they experience any financial restrictions.
Repayment Options
Like a business, you also hold an option of repayment methods integration. The loan can be deducted as the salary is credited to the user's account. With this feature, you can easily keep track of repayments for customers.
Besides, it's possible to offer an instant repayment alternative, facilitating customers to repay their debt faster. Even if the client requests an extended timeframe, he only needs to offer an estimate.
Freeze/Unfreeze Cards
If a customer lost or misplaced their debit card, what would happen? Your firm needs to hold the authority to freeze their current cards and facilitate them to apply for new ones in such cases. This shows that you take care of your customers, increasing customer satisfaction.
Similarly, if the user wants to unblock their frozen credit cards, your app should help them to do it flawlessly with only a few clicks.
Visit Also: How to Manage Remote Development Team 2023
What is Tech Stack Required to Develop a Cash Advance Mobile App like Dave?
Front-End Tech Stack: HTML, JavaScript, CSS
Back-End Tech Stack: Kotlin, Java, Python, C#, C++, Ruby
Databases: MySQL, PostgreSQL, Oracle, MongoDB
Framework: Node.js, React, Spring, Django, Ruby on Rails
Others: RESTFUL API, Firebase, Google SDK, Twilio, and Facebook SDK.
Real-time Analytics: IBM, Cisco, BigData.
Mobile Payment Apps Integration: Google pay, Apple pay, Garmin pay, Samsung pay, Venmo, and Paypal.
How Much Does It Cost to Develop a Cash Advance Money Lending App, Like Dave?
Well, it's not easy to find a fixed cost of a cash advance app development as the cost depends on varied factors. While setting a budget for developing a cash advance app, you should consider such factors as the platform you choose to develop your app, the location of the team you hire, their skills, the app's complexity, features you would like to include, and much more.
A standard cost to develop a fintech app starts from $30,000 and may go ahead depending on the factors affecting it.
Explore More: Hire Remote Developers Guide 2023
Final Opinion:
The fintech industry is growing at an unprecedented pace making banking services available to customers at their fingertips. Although requesting a loan is a too-complicated, costly, and time-taking service, apps like Dave can meet them uniquely. Such a money-lending platform allows users to get an advance paycheck to pay their unpredicted expenses. In this blog, we have tried to cover all the important points regarding Cash Advance App Development.
It would be best to consider all such aspects while developing a cash advance app like Dave that lends instant money to the app users.
FAQs: